When you're young, life is filled with a chorus of well-intentioned advice: "Work hard." "Be brave." "Follow your dreams."
And of course: "Be the hero of your own life."
When it comes to "heroes" I've found that even if you're really lucky, then the person staring back at you in the mirror won't make your top five. Heroes are those unexpected people who step into your life long enough to teach you something about grace, courage and persistence.
For me, one of those people is a woman named Stacy Title.
A personal connection to ALS
I met Stacy after competing with her husband, Jonathan Penner, on season 13 of Survivor: Cook Islands. My friendship with Jonathan is one of the things I treasure most from that experience. In time, I befriended his brilliant and lovely wife, Stacy, and their two children, Cooper and Ava.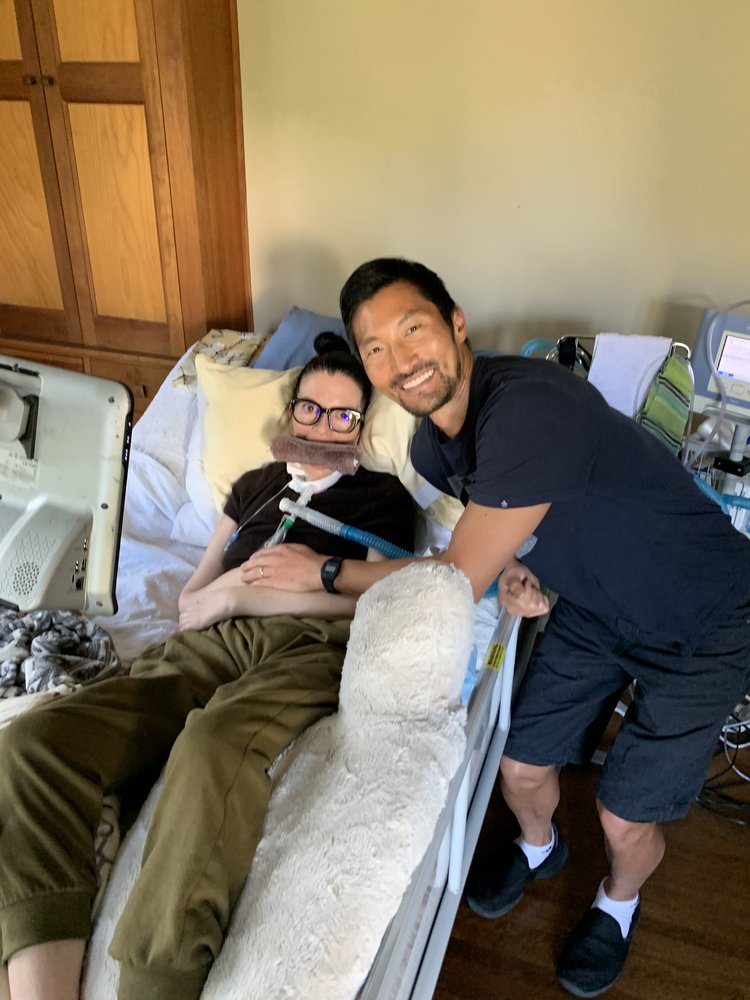 Two years ago, Stacy was diagnosed with familial ALS, a devastating neurodegenerative disease that slowly robs a person of all muscle control. Her thoughts immediately turned to her children. Beyond the diagnosis, the real horror was knowing that each of her children has a 50 percent chance of inheriting the genetic abnormality that causes this disease. She was determined to fight and somehow spare her children this diagnosis—but she didn't know how. No one did.
As Stacy's disease progressed, ALS took away her ability to move her arms, hug her children, and even to speak. She lost the ability to communicate except by using her eyes to slowly spell out words using eye-tracking technology, which would then be read out loud by an electronic voice.
ALS left my friend's mind intact but otherwise cut her off from the world, and it left a family cut off from a wife and mother—so I asked her if we could try something.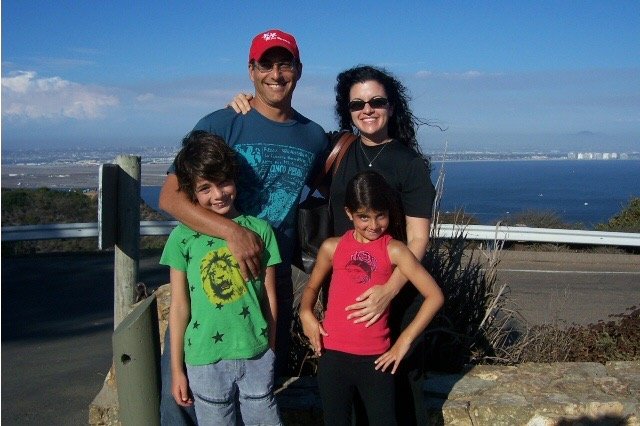 A newfound sense of autonomy and connectedness
Last spring, I went to Stacy's home and set her up with a Nest Hub Max smart display and several Google Home Mini speakers. I also got her a subscription for Google Play Music and a gift card for Google Play Books. I didn't know if any of these would actually be helpful to her. But as it turned out, they changed her life.
Google Assistant on the Nest Hub Max understood Stacy's electronic voice perfectly. Suddenly she could play her favorite songs, listen to the news or audiobooks, watch YouTube videos, and ask questions whenever she wanted. Using Google Assistant's broadcast feature, she could call people in other rooms for help through the Mini speakers. Jonathan could also check on her easily from his phone using the Hub Max's built-in Nest Cam.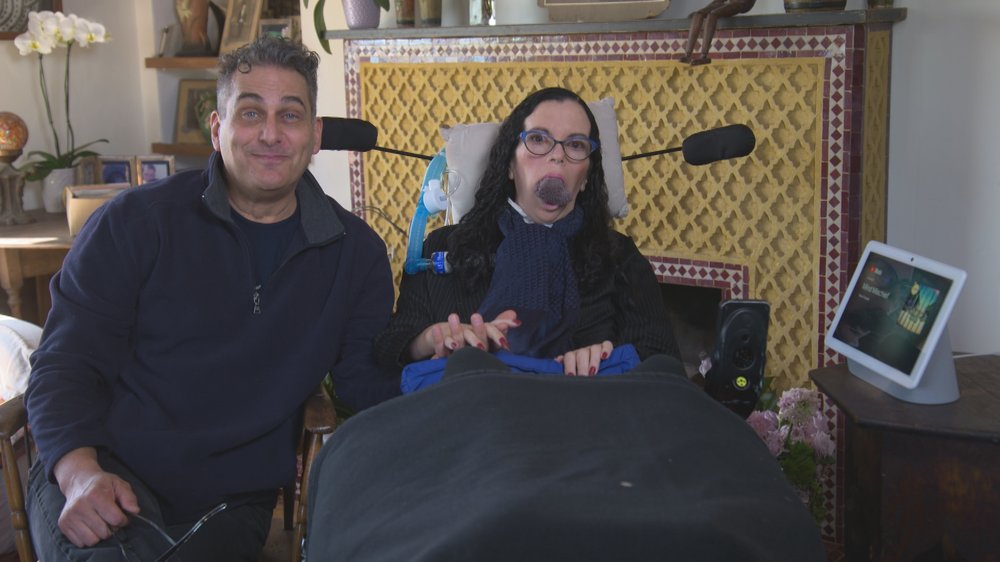 Jonathan, Cooper and Ava then installed Google Photos on their phones so that any photos they took were automatically uploaded to a live album and streamed to Stacy's Hub Max. For the first time in over a year, she could keep up with what her kids were doing, and be present in their lives outside the confines of her bed or chair.
While far from a cure, these products brought back a sense of autonomy, connectedness, and enjoyment she had lost, not because of the tools themselves, but because of the moments these tools allowed her to experience. This was when it really hit home for me how much technology can help people.
Today, Stacy knows it's only a matter of time. She endures the discomforting intervention of a ventilator and other systems, and lives for one urgent purpose: raising awareness of ALS so that her children will have a chance of escaping her fate.
Raising awareness for ALS with Survivor
Last year, I received an unexpected invitation to compete in Survivor: Winners at War. This 40th season, now running on CBS, brings together past winners for the ultimate showdown. Though I was initially unsure about returning, I saw it as an opportunity to bring attention to Stacy's story, and raise funds in a way that I wouldn't be able to do otherwise. So I returned to the South Pacific, and pledged that whatever money I earn from the show will go toward supporting ALS research and other ALS charities.
I'm grateful to Google for building technology that helps people everywhere. I'm grateful to CBS for sharing Stacy's story and creating a fundraising page to support her family and thousands of other families in need. And most of all, I'm grateful to Stacy for showing me how someone can face the impossible each day with more bravery, persistence, and love than I could ever imagine. Because she reminded me that what's important isn't finding hope for her. It's finding hope for Ava and Cooper and countless others who can still be spared this terrible disease.
In the end, I think that's the best way we can honor the people who inspire us: by helping build the future they imagined. I hope we can build Stacy's future together.